DENTIST LOCATED IN Glandore
Ask us about interest free financing options with no hidden costs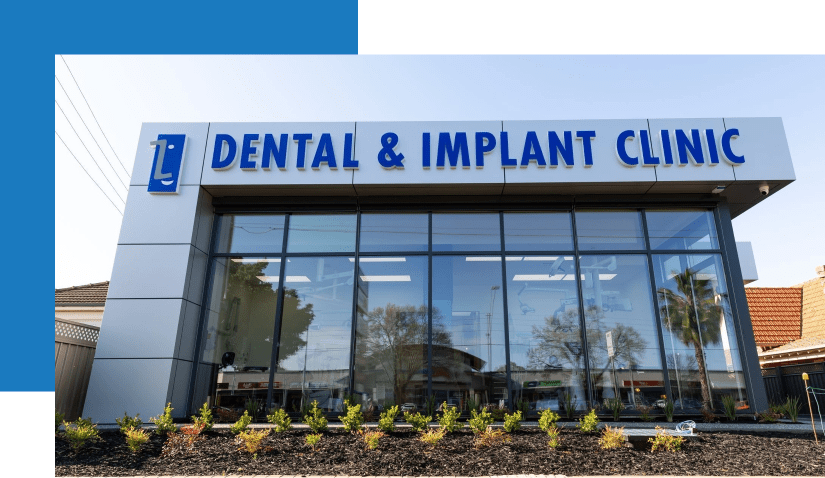 Dentist Adelaide- Are you having trouble with your teeth and need to have a check-up? Or are you looking for an experienced cosmetic dentist in Adelaide? Dr. Zielinski & Associates are at your service, we provide general dental and all dental surgery services for families across Adelaide. Let us help you with your dental problems so you can maintain a beautiful and captivating smile. Call to confirm an appointment at our Glandore Clinic
DENTIST Adelaide - TRUSTED DENTAL CHECK-UPS
Have you had a nerve-wracking experience during your last visit to the dentist? Or were you not satisfied with the dental service you recently received? This is a common experience that some patients have and you may be looking for an experienced dentist to change to.
We are committed to providing general dentistry services that will make you and your family feel comfortable and anxiety-free. From check-ups to minor oral surgery, our dental team is here for you and we can take care of all your dental needs.
As we are known to be the home of experienced, professional, and family-friendly dentists for patients from Adelaide, Dr. Zielinski & Associates can help you improve and maintain a healthy set of teeth with regular dental check-ups and quality dental solutions.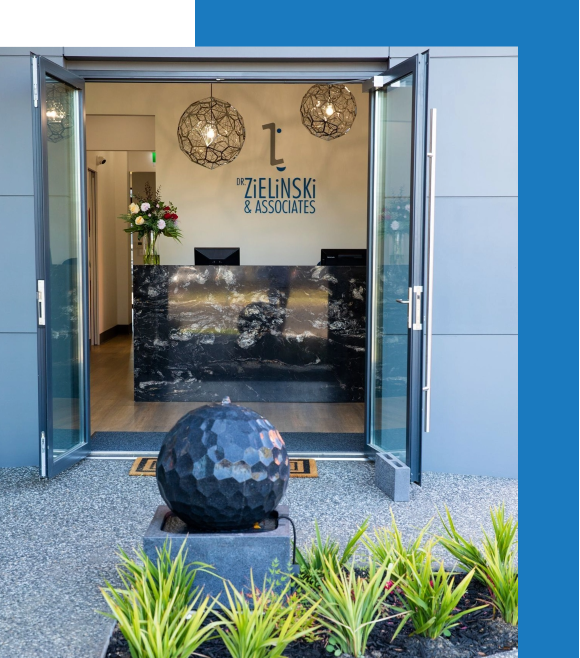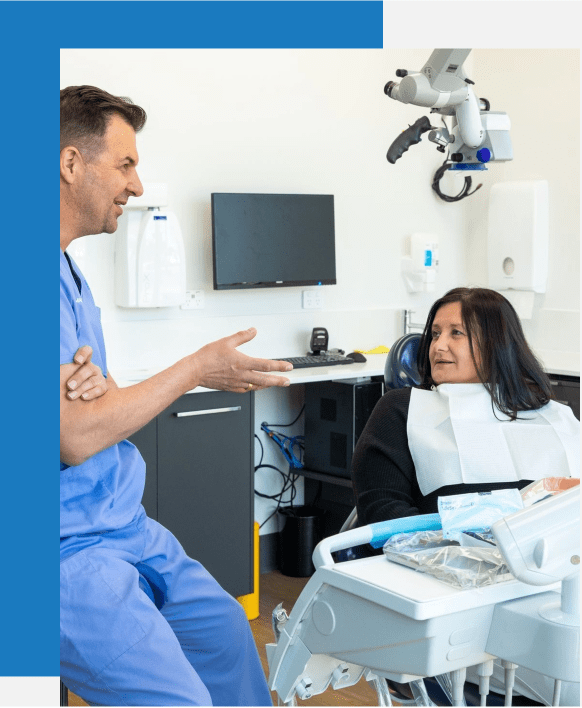 AFFORDABLE COSMETIC DENTIST FOR Adelaide
As people say, your smile is your greatest asset . Everyone wishes to smile and show off their teeth without feeling shy and insecure. However, not everyone is bestowed with the perfect set of teeth. Some have broken or chipped teeth while others have overlapping or overcrowding teeth. If you happen to have damaged or a less-than-perfect set of teeth, our dental clinic is here to help you.
We offer affordable cosmetic dentistry near Adelaide with crowns and veneers to help you achieve the best smile that can help boost your confidence and self-esteem. In case you might want to know more about our process of placing veneers and the types of veneers we offer in our clinic, contact us today!
DENTAL IMPLANTS FOR Adelaide
Teeth, just like other parts of the body, are vulnerable to damage especially when hygiene
and proper care are not maintained. It's no secret that when teeth damage is not addressed, it may result in missing or severely damaged teeth which are deemed to be a problem for everybody. But for people in Adelaide who have missing or falling teeth, Dr. Zielinski & Associates can provide dental implant surgery in Adelaide.
Although the dental implant procedure process can be quite lengthy, the end result is well worth the effort. In terms of the investment required for dental implants, speak with us
about the available payment options that may be available to you. Our clinic accepts all major health funds. See our available health fund options here.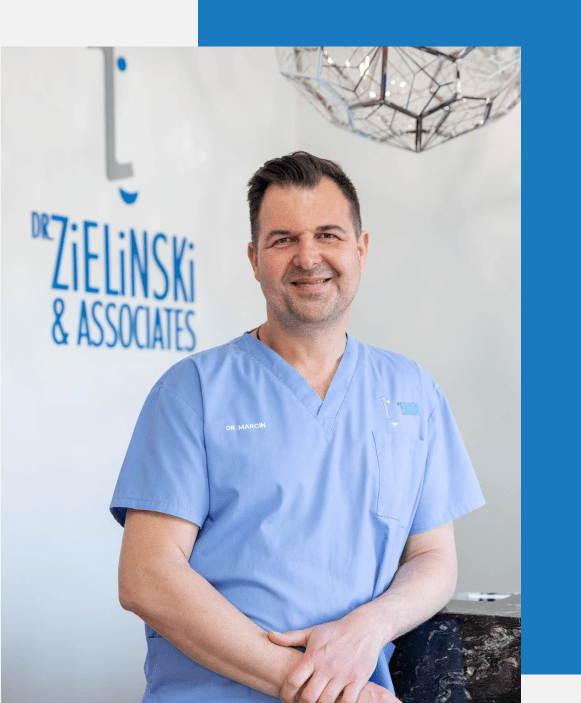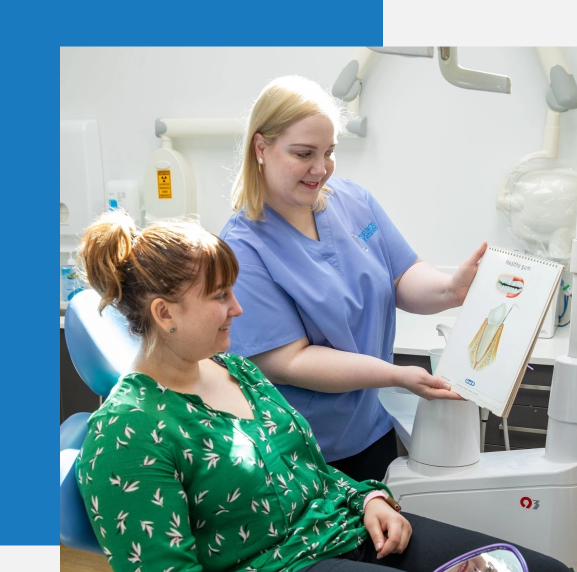 Feeling some pain and swelling in your gums? Do you have a severe toothache? Don't think twice and have it checked right away before the pain intensifies and progresses further. Swelling and severe toothache are some of the symptoms of suspected root canal damage, but to be sure, x-rays are conducted to validate and assess your situation if there is a need for a root canal treatment. If you suffer from decaying teeth and abscess in the gums or any other gum problems in Adelaide call and book an appointment in our Glandore clinic to effectively make your gum problems a thing of the past.
CHILDREN'S DENTIST NEAR Adelaide
Without a doubt, children are not fond of dentists and dental clinic visits. We understand that some adults are afraid and hesitant to visit dental clinics, so it makes sense that children will feel the same. If you are a parent living in or near Adelaide, visit Dr. Zielinski & Associates at Glandore. We are known for being a trusted children's dentists in Adelaide, with our expertise in kids' oral health and our friendly and caring dental team, our goals is to improve the dental health of your children. With our clinic's friendly, efficient, and compassionate team, your children's dental needs will be addressed with the utmost care and attention.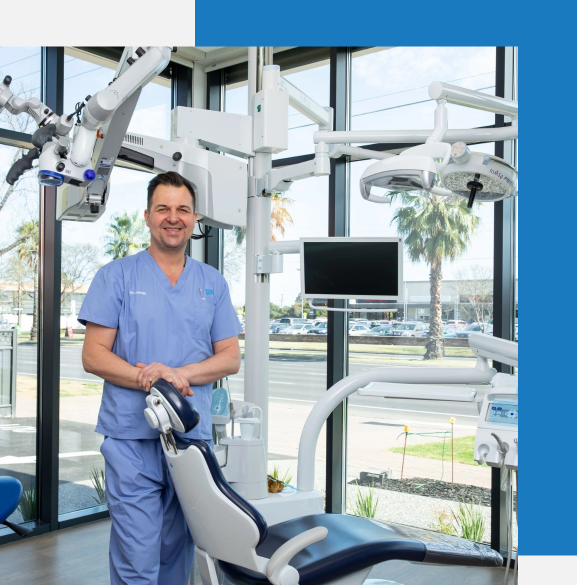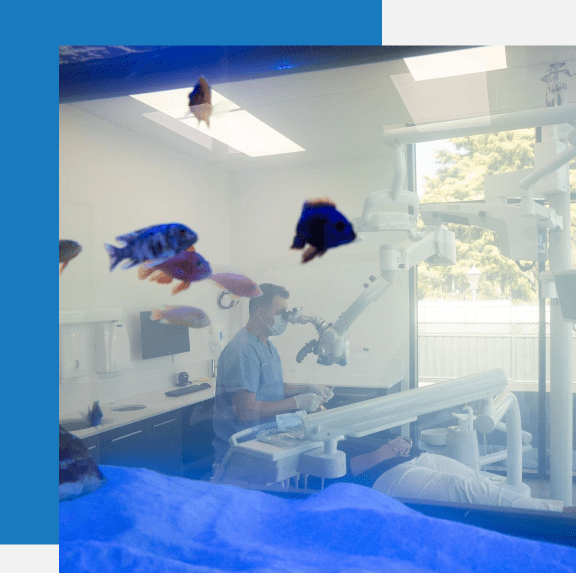 Having yellowish stains is inevitable, especially with all the food we consume and everything else we put in our mouths. It's a good thing that our clinic offers teeth whitening procedures and products which can aid in reducing those yellowish stains and bringing back some whiteness to your teeth. There are various forms of teeth whitening and to know which option is best for you, call us and book an appointment. We advise that consulting our professional dentists and hygienists first is the best way to ensure success when trying teeth whitening products to help whiten your smile.
DENTAL OPERATING MICROSCOPE
In the preparation of root crowns and veneers, it is important to capture accurate sizes to avoid misalignment or misfit and this is why our clinic has invested in a high-quality dental operating microscope. With the aid of this microscope, Dr. Zielinski and his associates perform all aspects of dentistry with precision. With our clinic and the state-of-the-art equipment we have invested in, we are positioned to deliver excellence in dentistry services for you and your family when you need us.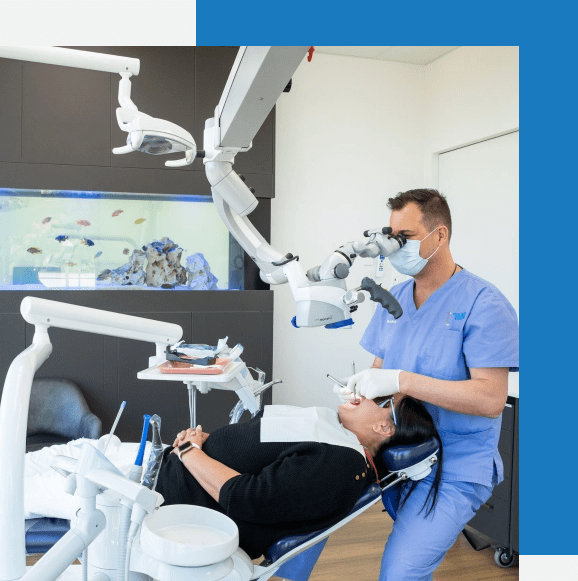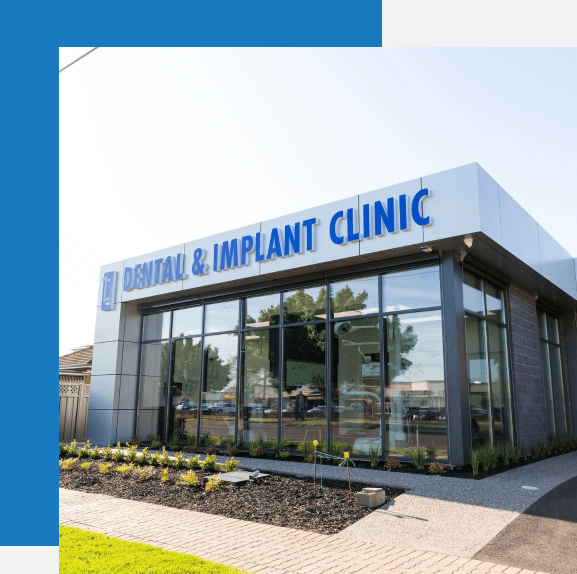 Some dental procedures are simple and trouble-free while others are painful which is why some people tend to be terrified and anxious whenever they visit a dental clinic. If you are one of those people, our team can help make you feel comfortable and help reduce any associated anxiety during your visit. We offer intravenous sedation or otherwise known as sleep dentistry for our anxious patients. With sleep dentistry, our patients are safely sedated by a licensed and expert anaesthesiologist while we successfully and carefully perform the dental procedure. In this way, patients will have little to no memory of the procedure.
EMERGENCY DENTIST Adelaide
Similar to other health emergencies , emergencies involving teeth are unavoidable, which is why it is essential to have a dental clinic near Adelaide which offers emergency dental. Our clinic, Dr. Zielinski & Associates located in Glandore, will be here if you need an emergency dentist, contact our team, for urgent treatment.
Call (08) 9751 6060
Welcoming New Patients From South Australia & Adelaide Areas Including: