Meet Adelaide's Professional And Experienced Dentists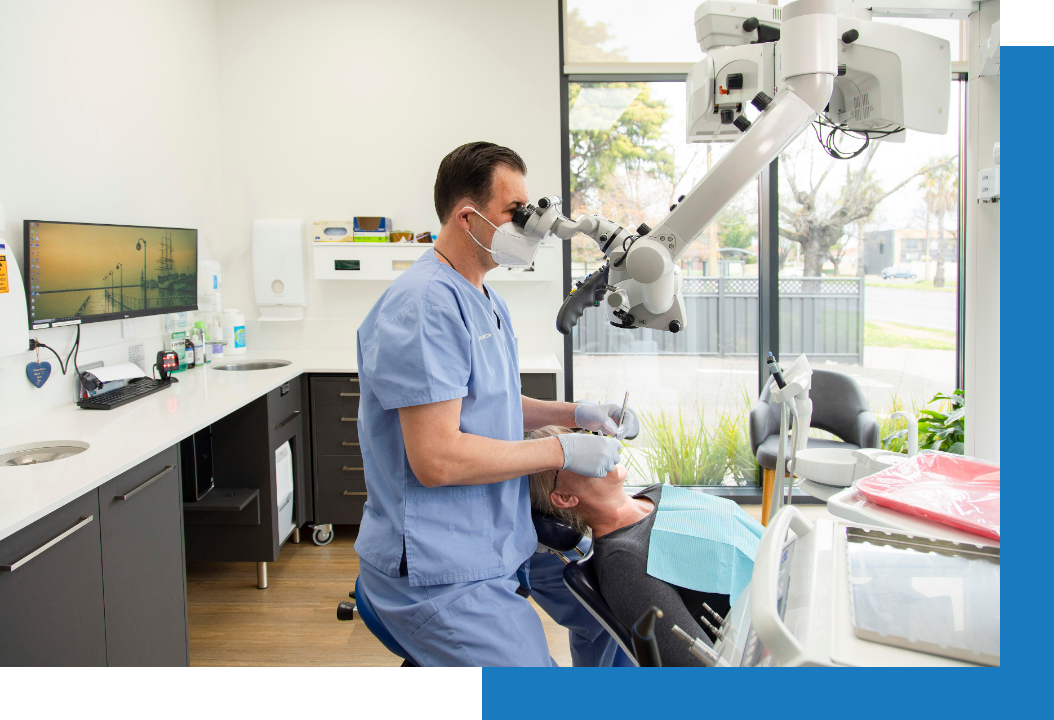 Here at Dr Zielinski & Associates, we understand that visiting the dentist can be a nerve-wracking experience for people of all ages. This is why we endeavour to make our services as comfortable, welcoming, and anxiety free as possible, offering you and your family a friendly, relaxed clinic, with a friendly and relaxed service too.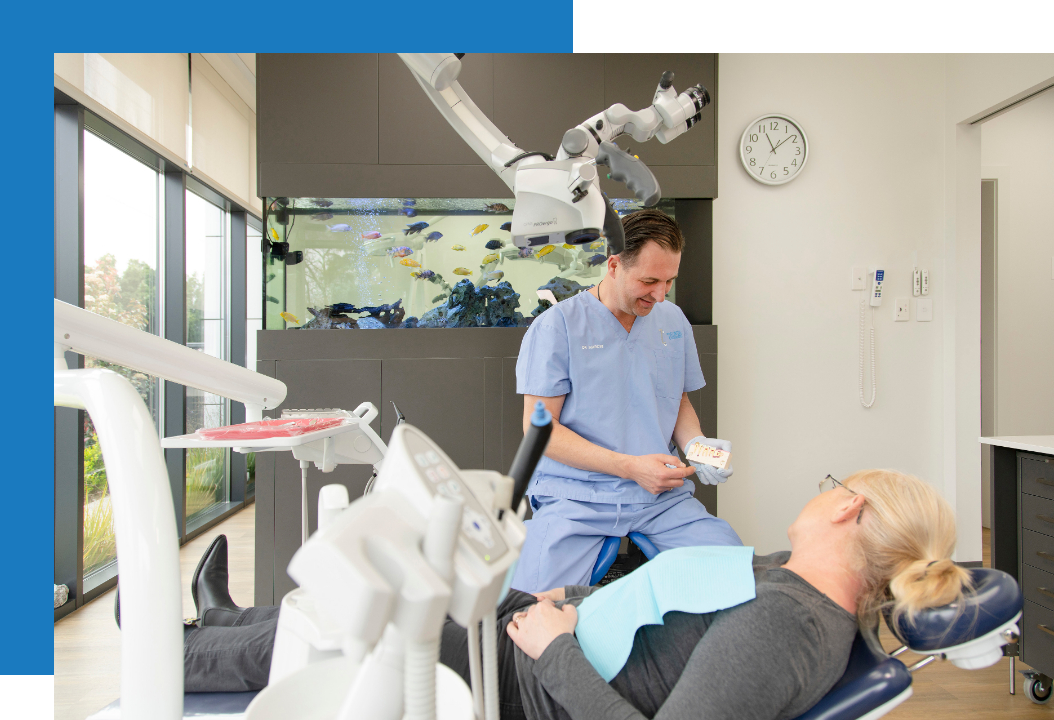 Our dentists always dedicate plenty of time to our patients, providing you with clear information and caring support to make sure everyone has the best possible experience when visiting our practice. With experienced dentists and state-of-the-art equipment, we can help you improve and maintain a healthy, beautiful smile today.
Dr. Marcin Zielinski, Principal and Owner
Dr. Claire Saad, Dentist
Amelia Bratovic, Dental Oral Health Therapist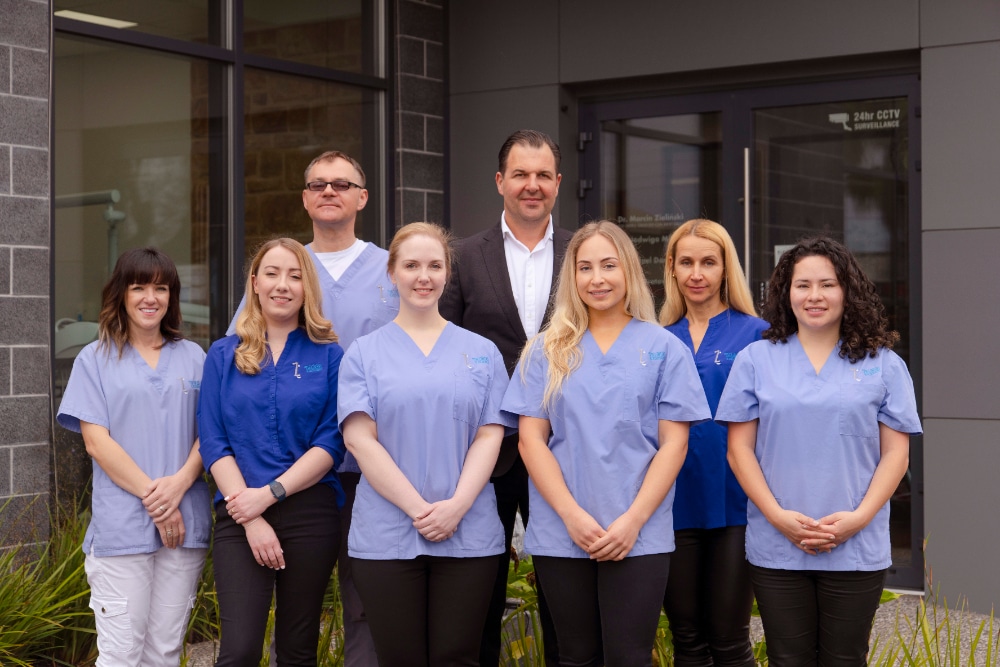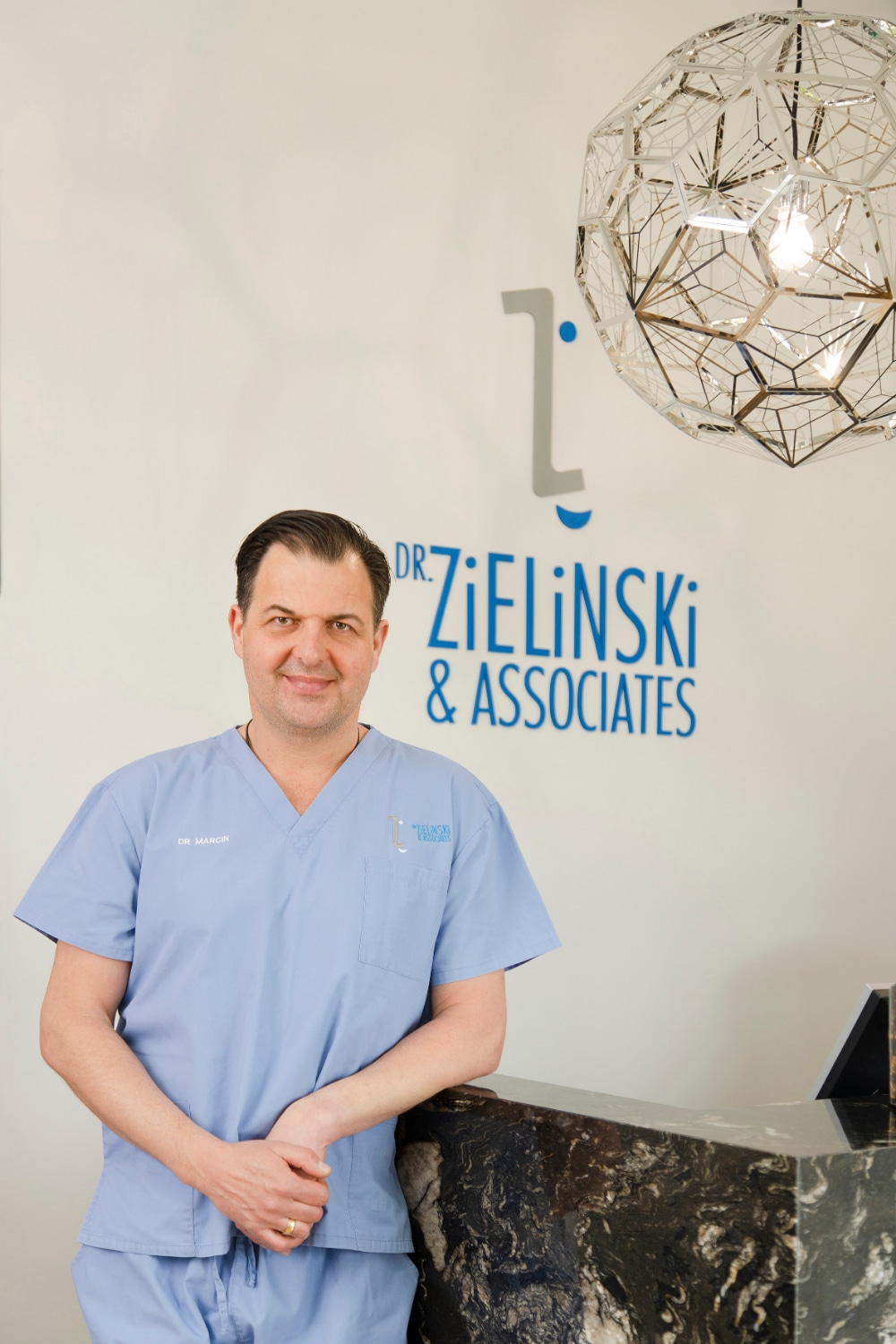 Dr Zielinski graduated from the University of Adelaide in 1995, upon completing his degree he spent time working in the country until he opened his first Dental Practice in Hallet Cove, whilst working in the country practices, he also ran an Emergency Dental Clinic, which gave him much experience in complex work and extractions!
Dr Zielinski has a keen interest in complex dentistry, restorative work and implant surgery. With his keen interest in Implants Dr Zielinksi has completed a Diploma in Clinical Dentistry on Oral Implants at the University Of Sydney, an Implant and Bone Grafting course at University of Bern with Prof Buser in Switzerland as well as a Gingival Aesthetic Periodontal Surgery with Prof Sculean also in Switzerland.
Outside of work Marcin enjoys spending time with his wife Dorota, (who you may see some days around the clinic) he also has 2 beautiful daughters who he loves spending time outside being active, going out on bike rides, going for walks and runs and enjoying what Adelaide has to offer.
Dr Claire Saad graduated from the University of Sheffield, England, in 2012. Dr Claire began her dental career working for the National Health Service (NHS) in London. Here, she worked with a diverse patient base and gained experience which led her to develop her skills and enabled her to further her education.
In 2016, Dr Claire gained a diploma and became a member of the Royal College of Physicians and Surgeons of Glasgow. Dr Claire then moved to North England where she continued to work as a general dentist and began to undertake short term orthodontic cases such as Invisalign treatment. In 2018, Dr Claire made the decision to move to Australia to enjoy the sunshine and a more relaxed lifestyle. Dr Claire moved to Adelaide and has been practicing dentistry here ever since. Dr Claire is fantastic with children, enjoys talking to her patients, and also performs all aspects of dentistry including fillings, extractions, root canal treatments, crowns, bridges and Invisalign.
Dr Claire understands that going to the dentist may not be relaxing for some, but her gentle approach ensures that you will feel at ease throughout treatment.
In her spare time, Dr Claire enjoys going to the gym and spends her time with her dog Bella.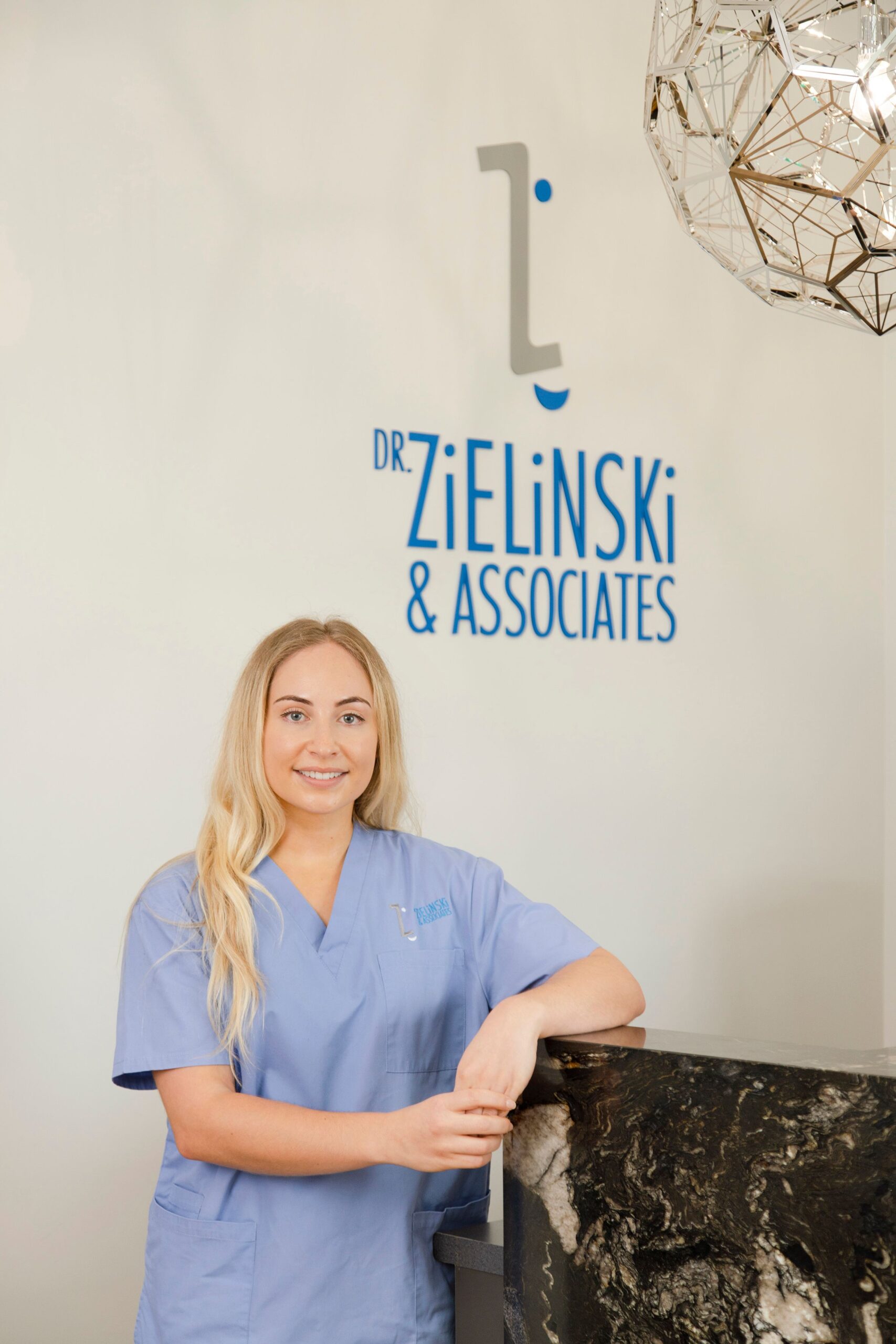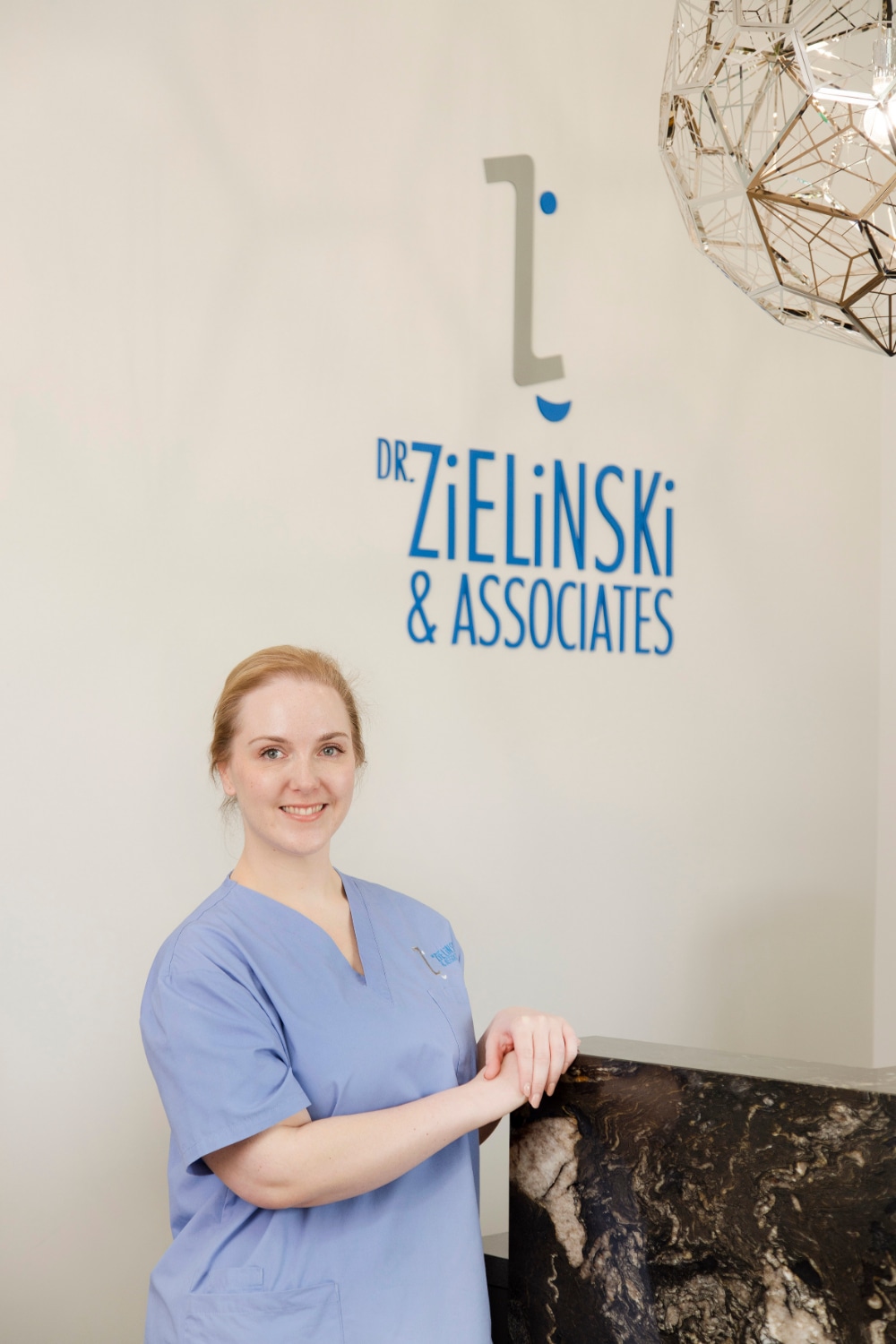 Amelia Bratovic is our wonderful Oral Health Therapist. She has worked in the dental industry for 13 years and has a diploma of Dental Technology and a Bachelor of Oral Health.
As an oral health therapist Amelia is qualified as a dental therapist and dental hygienist, which means that in addition to routine dental cleaning, Amelia can perform general dental treatments for children including examinations, fillings and extractions. Amelia assesses and treats gum disease such as gingivitis and periodontitis, for patients of all ages. Amelia is passionate about providing her patients with treatment in a gentle and caring manner and empowering patients by providing education, not only about oral hygiene but also about different products, equipment and techniques that can be incorporated into a daily routine.
When Amelia isn't at work she enjoys gardening, reading, pottery, playing games and spending time with her friends and family.